Back
ESPADRILLES ARE FOR SUMMER
Things that tell me that this involvement with the espadrille's world is not something occasional but a deeper connection that comes from many sides.
Looking at this image, you might think that it is a current photo made to look like an old picture, like an advertisement for a new film version of "Bicycles are for Summer", a play / movie from the 80s set in the 1936, or for the cover of a reissue of the book.
 If we investigate this "modern" picture more in depth, we see that it cannot refer to a story written decades later: It is really a photo from the 1940s, one of the "advertising" pictures from the beginnings of La Manual that always was among our favorites, but about which we knew almost nothing.
When I started looking for, I found that the girl in the skirt that wears the espadrilles, "the girl on the bicycle", is my mother (or was she, who can no longer be called "girl" at 97 years old), not only that, the skirt she wears had been made by the one who would eventually become my godmother, the bicycle she rides was the old bicycle of Mrs. Emilia, founder of La Manual, who gave it to my mother, a 17kg bike, with which my mother used to go to Sitges along the Garraf coast, and much more …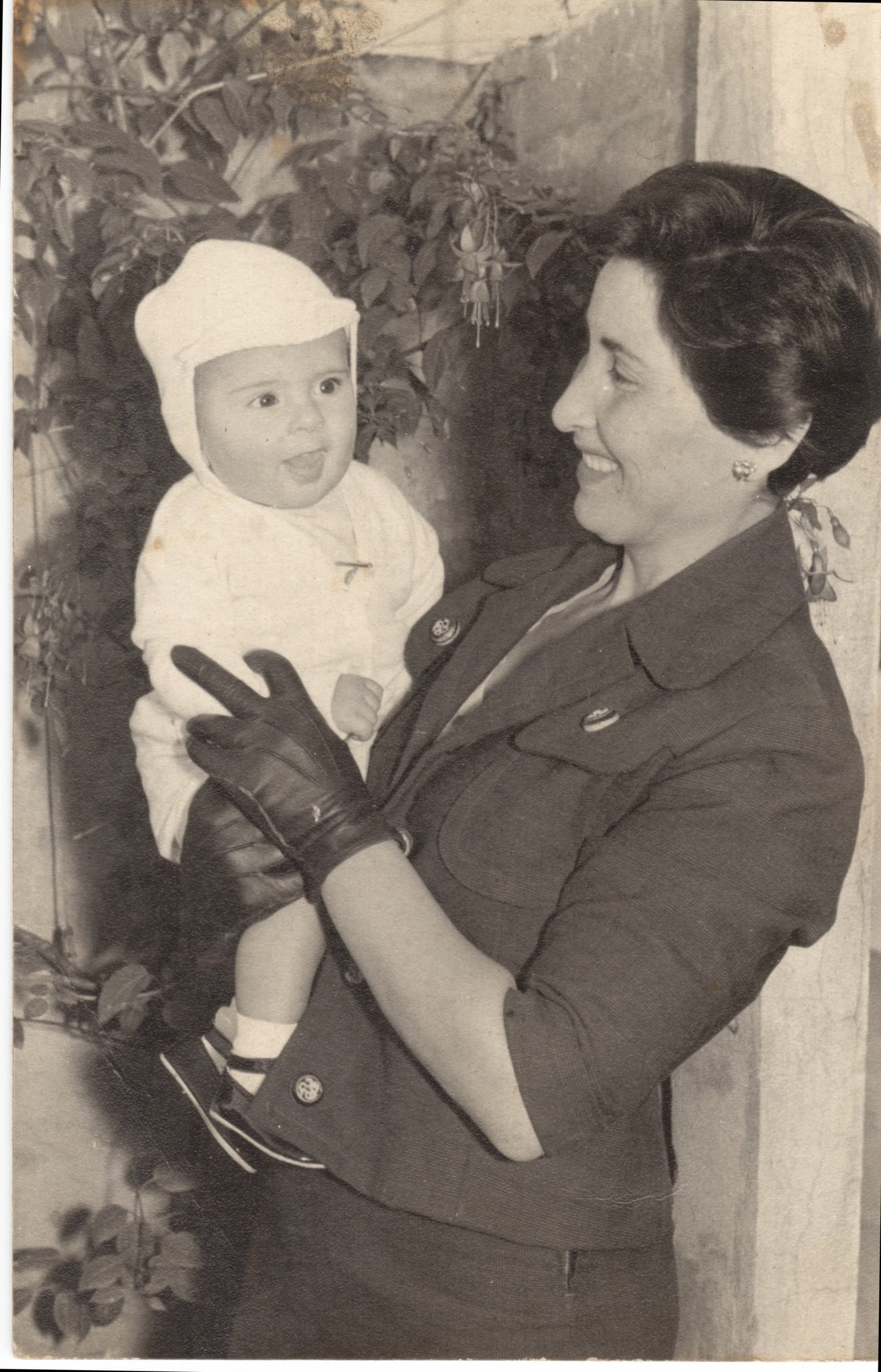 So I find, not only with a picture that we have always liked a lot, an internal icon of La Manual, but I discover that it really had a lot to do with my personal history, just as I recently discovered that my maternal great-grandfather was an Espadrille Master. Things that tell me that this involvement with the espadrille's world is not something occasional but a deeper connection that comes from many sides, and in the case of La Manual Alpargatera this is evident here, in these photos that we believed were made as they are usually made now (prepare the "shooting" – hire a photographer, models, stylists, etc … – the whole "pack") and it turns out that they were made the same way as we do now: all done "at home", "In house", "within the family", " over low heat ", "slow cooked"…
I find it curious that what may seem less current in the photo may be the bicycle, although the seasoned eye may perceive that the espadrille has a double handmade sole (and double handmade soles have not been made for a long time) . Today the platform sole is very fashionable again, but the one in the photo, handmade, it's impossible to produce today. If not for this detail, it could be a current espadrille. (Although it may seem that doing this type of ribboning with two colours is a modern idea, for La Manual Alpargatera it was already something normal at that time).
Instead, bikes of that style are still made and the skirt could be from any time in the last 100 years.
It is a photo made to advertise espadrilles, not from a photo studio, but intended for advertising style of the time. It may seem current and made to look like an old photo, but it is almost 80 years old, before my mother had to go live in Puigcerdà for health reasons.
Regarding the model of the espadrille, it is a "Valls" in its "extended" version, but with the ribbons spreaded out to the sides, which is more difficult to do, since proportionality must be guaranteed and the ribbons must be overstitched, not just above the front "puntera", but as far as the ribbons touch the sole.
It is therefore a model that has stopped being produced due to its cost, but that in La Manual Alpargatera we can still make for those who are willing to pay for it and wait the necessary time to have a unique piece of craftsmanship made especially in our house with the time and dedication required: "simmering", just like the old days.