Back
SANT JORDI, THE EMOTIONAL DAY OF CATALONIA
"And from the dragon's blood was born a rose that the knight Sant Jordi gave to the princess". Thus ends one of the most famous legends of Catalonia, Valencia, Balearic Islands and Aragon.
It is an almost universal legend, famous in many parts of the world.
Whether he was called George, Georgio, Georg, Jorge, Gorka, Jürgen or Jordi – who decided to kill the dragon that terrified an entire kingdom and save the princess given as an offering to appease the wrath of the terrible monster, is now remembered every April 23 as an essential symbol of the Catalan tradition.
It is our "emotional day," a celebration closely related to spring that encourages us to share emotions, stories, poems, affections, books, and roses.
Love and Culture.
Two concepts that do not always go hand in hand, are linked during the Sant Jordi Day. It's a day in which lovers give each other a rose and also a book (some even Catalan espadrilles ;-).
This is because, beyond the knightly legends and the charity event celebrated in March in UK and Ireland, it is also the World Book Day, since on 23 April 1616 two of the greatest writers in history died, William Shakespeare and Miguel de Cervantes.
It is the day of Literature and flowers, lovers and Arts lovers ("lletraferits" in Catalan, which means "wounded by the letters." Like the troubadours that sing to someone "sick of love," it is also the day of the "sick — passionate — of culture").
Every April 23, the streets of Barcelona are filled with baskets of roses of all colors and books for people of all ages.
On such a festive day, La Manual Alpargatera also likes to participate and throw in two cents' worth. That's why our 'Barcemola!' collection includes handmade espadrilles created especially for this day: designs with printed roses, fragments of poetry or stories, dragons, dragon scales, or models made in collaboration with writers and dedicated to Arts.
Our culture is vital for us, that's why we want to live it, be part of it and share it.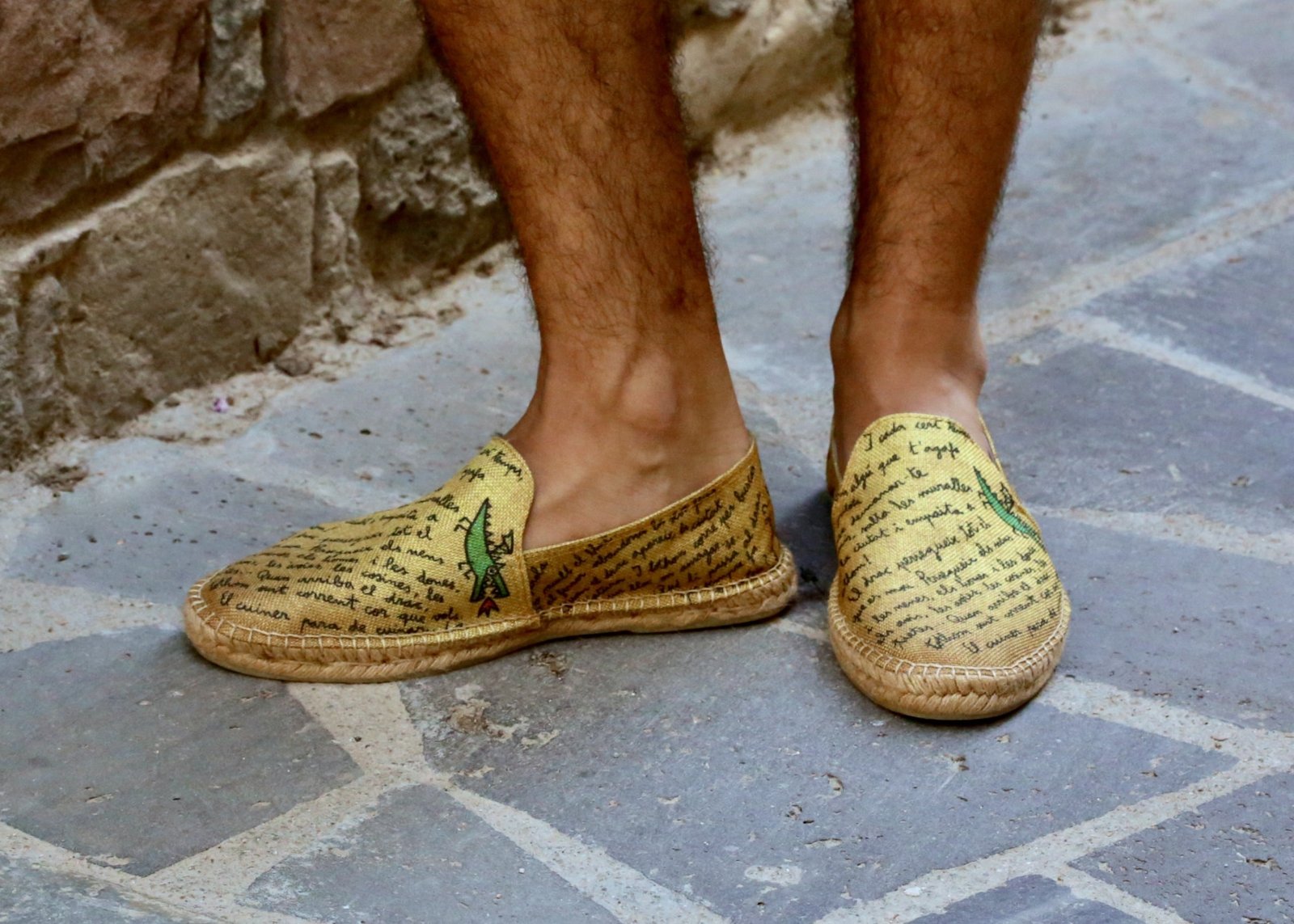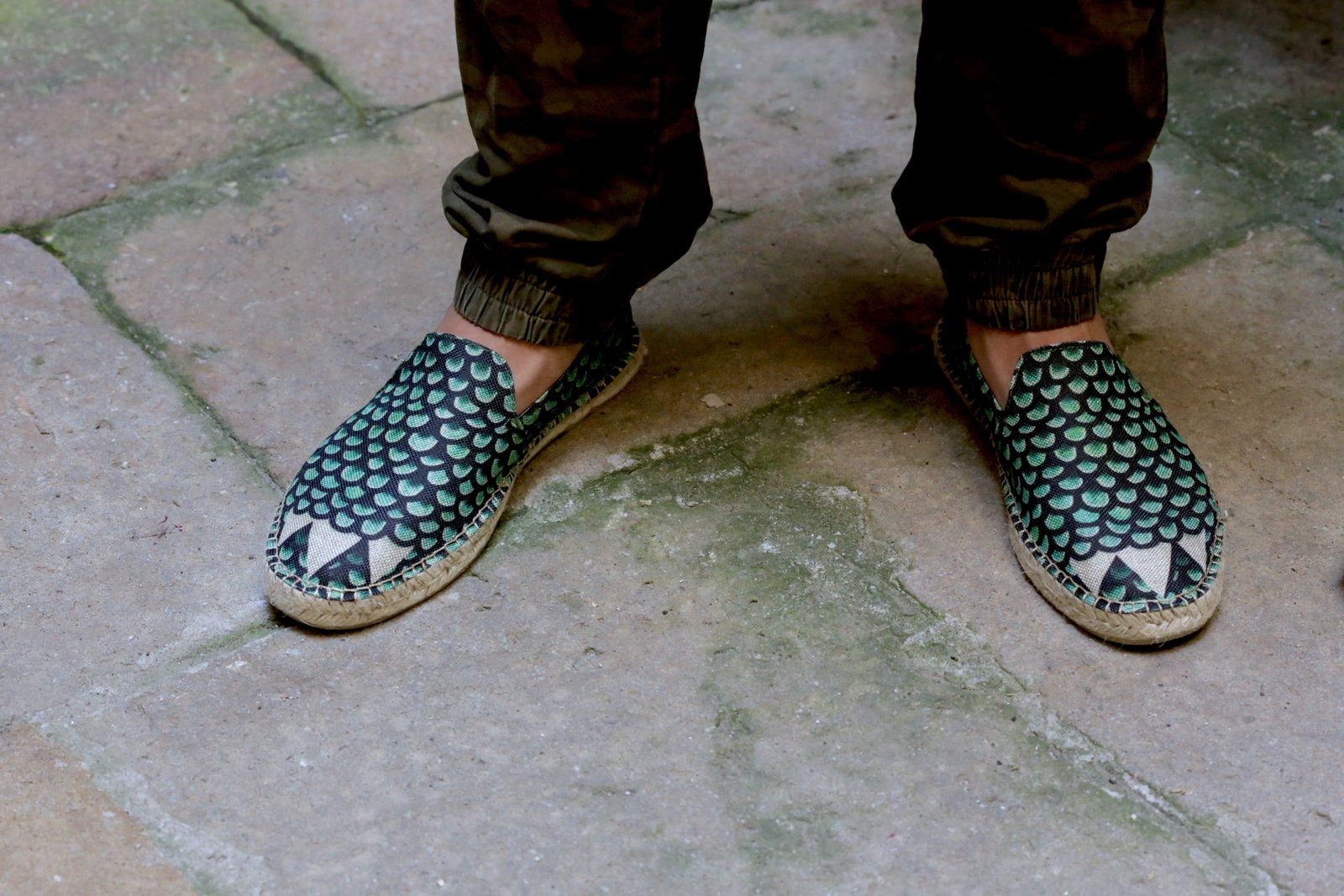 Our design called "Mots" (words) is the result of a collaboration between La Manual Alpargatera and the writer, journalist, translator, logologist, graduate in English Philology, and author of crossword puzzles and various games, Màrius Serra, for Sant Jordi 2019. It features a crossword game that Màrius made for us with words related to La Manual and our handcraft activity. It is also a tribute to our efforts, dedication and tradition, as well as to those who enjoy playing with words, and also to the capability that words have to mean something more than a concept. Therefore, it is a homage to St. George as well, to our "Emotional Day."
We hope you like it.